loading...
Artis Strength and Fitness – Cross-Training
Coaching Comments
Class Schedule today: Cross-training 5am,6am,noon, 630pm. Artis Rowing 6am. Artis Barbell 430pm. Artis Gymnastics 430pm.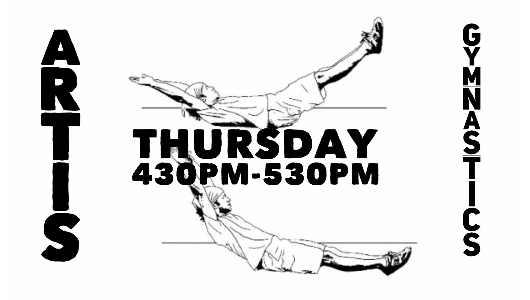 Our adult gymnastics class is a hit and where else can you find adults working hard on their gymnastic skills. Come try it out at 430pm!
Artis Gymnastics 430pm
No previous skill needed, just a willingness to try new movements. This will help dramatically with your balance and body awareness!
Metcon (No Measure)
Not for time for quality!
10-9-8-7-6-5-4-3-2-1
Strict Toes to bar
Strict HSPUs (off box or seated press)
Pistols (to a box or ball if needed)
ROMWOD
Come in and try our ROMWOD area out! Great way to increase your flexibility and chill out with your friends in our upstairs area!
Comment