Artis Strength and Fitness – Cross-Training
Coaching Comments
Halloween Workout today! 915am adult workout and 10am kids workout with tons of candy! Everyone is welcome!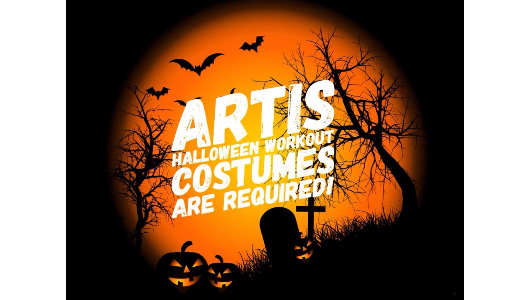 Come in and enjoy a fun time working out and enjoy some candy as well :)!
Metcon (AMRAP – Reps)
3 second pause at the bottom position of the movement for each rep.
1min of each
Air Squats
Push Ups
Sit Ups
Burpees
4 rounds
Artis Kids 1015am (6-11yrs old)
Kids will have their own Halloween workout around 10am. Come dressed up in your favorite costume!
Comment