loading...
Artis Strength and Fitness – Cross-Training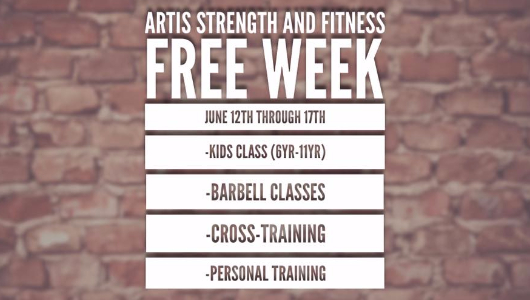 Come in and enjoy a week of Free Classes! Here is our schedule for today: Cross-Training Class- 5am, 6am, Noon, 430pm, 530pm,
Back Squat (3×5)
You will choose a weight that you can perform 5 perfect back squats for 3 sets. Focus on balance in your feet and using your belly for tension.
Metcon (AMRAP – Reps)
1min at each
Double Unders
KB Swings (2/1.5)
Sit Ups
Push Ups
Rest
3 rounds
You will perform as many reps as possible in each minute for each movement. Focus on good range of motion and not on number of repetitions.
Comment